We are excited to announce our fifth and final book in the 365 Series was released on November 19, 2019. It's called 365 Soulful Messages: The Right Guidance at the Right Time. It is a collaborative book compiled by Jodi Chapman & Dan Teck.
Jerri has two featured pieces in the book. Her first piece is "The Gratitude Picture." Jerri was creating a vision board for the upcoming year and she couldn't decide where to put a gratitude picture. Her second piece is called "My Miracle Baby." Her pregnancy was very difficult. She went into early labor three times and she was given an intravenous alcohol drip to stop her labor.
Gretchen's featured piece is "The Mysterious Elevator Message." "There are times we receive amazing messages and nudges from the Spiritual world especially if we heighten our awareness. There also are times when we receive messages that are so auspicious such as this synchronistic message in an elevator encounter."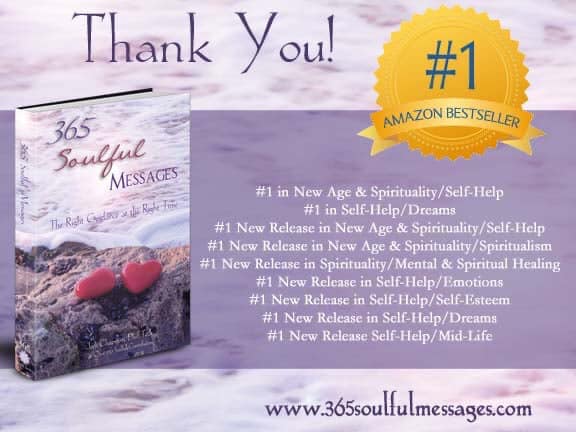 About the Book

Ready to Open Up to the Magic That Surrounds You?
Have you ever received a sign from the universe, a piece of divine guidance, or a seemingly commonplace message that helped you steer your life in a better direction?

In this fifth and final book from the bestselling 365 Book Series, over 200 beautiful souls each share a meaningful message that they received, from either here on Earth or beyond, that helped to shift their life in a positive way. It's our hope that reading these messages will inspire you to be on the lookout for messages in your own life, too! The 365 messages shared within these pages range from the miraculous to the mundane (but still important), from the spiritual to the secular, from the subtle to the dramatic.